Our Programs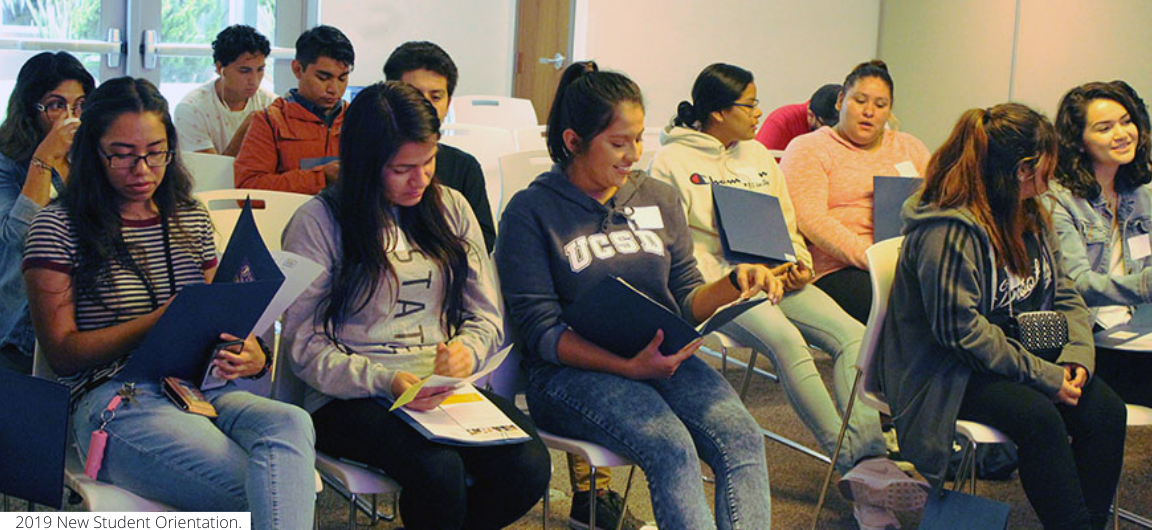 Basic Needs
The USS Food Security Program offers e-gift cards to grocery stores, food delivery services, and restaurants. Depending on the individual need of the student, students may receive up to  $100 in e-gift cards every 30 days until funds run out.
To be eligible for the USS Food Security Program you must be enrolled at UC San Diego and received CA Dream Act financial aid. Students who do not meet these qualifications may contact The Hub for support accessing other equitable programs.

 

https://basicneeds.ucsd.edu/assistance-forms/index.html
Experiential Learning Opportunities
Our key student programs will continue to operate, but slightly differently. Contact each of the program organizers for more information.
The Dream Fellowship Program is an experiential learning program through Undocumented Student Services at the UC San Diego. Through experiential learning, undocumented students gain skills that will prepare them for graduate school or career pathways.

Students selected as recipients of the fellowship are responsible for seeking a mentor and learning opportunity for an academic year. A quarterly $1,500 scholarship is provided — up to $4,500 in scholarship funds for an academic year. In addition, professional development opportunities will be hosted by Career Services and Undocumented Student Services.

Applications for the program will be announced on our Facebook page when available.
"Inclusive Fellowships" (a term coined by Immigrants Rising) are experiential learning opportunities that provide student aid (e.g., stipends, grants, and scholarships) regardless of individuals immigration status. Inclusive Fellowships do not require recipients to have work authorization or a social security number but may require the student to be classified as a state resident for tuition purposes. Inclusive Fellowships are flexible opportunities that take into account the student's professional or academic developmental needs and the host department's capacity. Inclusive Fellowships are an industry-standard in higher education that can be offered by most departments on any campus to undergraduate and graduate students.
Under the guidance of professional staff, the USS Intern program offers a one-year internship that focuses on developing student's leadership and project management skills through direct field experience in the areas of Media and Marketing, Policy and Advocacy, Early Outreach, Student Retention, Professional Development, and Legal Services , all within the context of higher education. 

During their internships, students become fully immersed in all aspects of USS programs and services while working on an individual project under the supervision of professional staff and with the support of other interns.

Applications will be available through the Handshake Portal during Fall Quarter.