Undocumented Student Services Update
GO TO THE
 

Contact Us PAGE FOR HOURS AND UPDATES. 
DO YOU HAVE QUESTIONS ABOUT UC SAN DIEGO'S RETURN TO LEARN and COVID INFORMATION? CHECK OUT RETURNTOLEARN.UCSD.EDU
Immigration Emergency Help
If you or someone you know is witnessing or experiencing an ICE complication within San Diego County, contact this 24-hour emergency hotline: (619) 536-0823. The San Diego Rapid Response Network (SDRRN) is a coalition of human rights and service organizations, attorneys, and community leaders dedicated to aiding immigrants and their families in the San Diego border region. If you are a UC San Diego student, contact our in-staff immigration attorney for legal assistance at (530) 219-8856. Note: UC San Diego is not affiliated with the San Diego Rapid Response Network.
Undocumented Student Services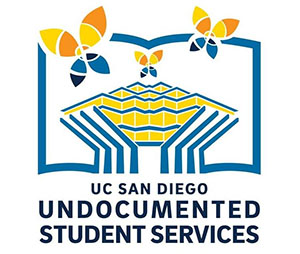 Office Staff and Contact Information
Email: undoc@ucsd.edu
Location: Student Services Center, 5th floor, Rm 555
We are moving! Our physical location is closed for the summer, but will be open beginning Fall Quarter 2023.
Hours: Monday - Friday from 9 a.m. - 4:30 p.m.
Closed holidays
Mailing Address: 9500 Gilman Drive, MC 0048
La Jolla, CA 92093-0048
Stay connected!

 Linktree
Join our mailing list!