Services and Programs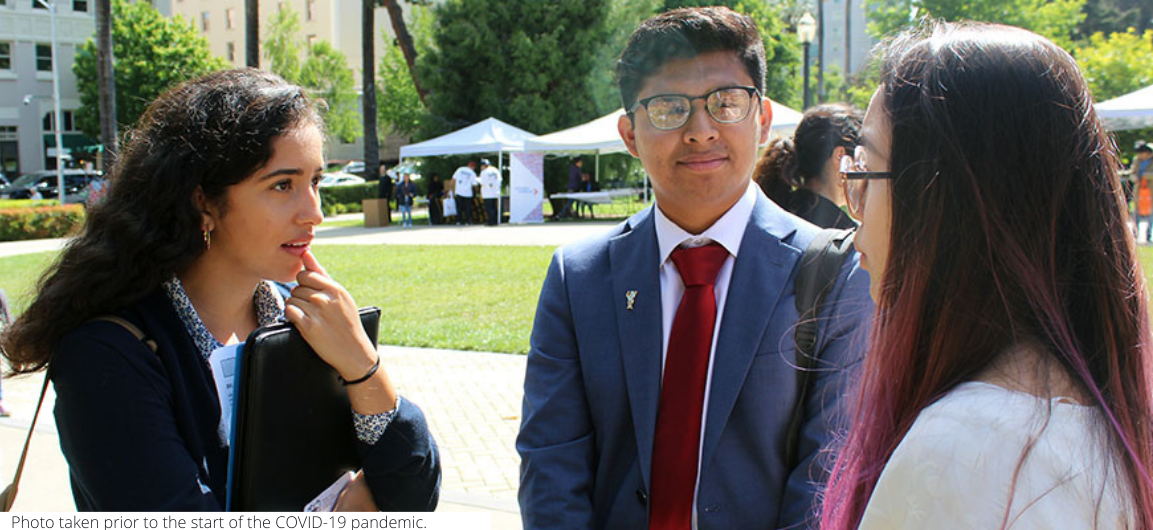 Click the drawers below to learn more about what our Center has to offer. 
Our Services help serve undocumented students and their families with essential and supplemental support.
Our Programs help engage and provide students with the necessary skills and opportunities that are specific to fit undocumented students' needs. 
One-on-one consultations
UC San Diego undergraduate, graduate, and Extension undocumented students may meet with our staff to discuss any topics related to their status. Many students rely on this service for graduate school preparation, travel advice, family concerns, personal guidance, legal rights, and referrals.
Currently all appointments with the program manager, assistant coordinator and immigration attorney will take place over Zoom. Book your Zoom appointment HERE.
Our Center provides a safe space for students to share their concerns and disclose their immigration status to trained staff who understand the complexities of undocumented students. Some common questions we receive from our students are:
Can I study abroad? 

Is it safe to travel to another state or U.S. territory such as Texas and Hawaii?

Is my financial aid affected by my immigration status?

Can I renew DACA? Is the program  still available?

Do I have access to health insurance (SHIP)? 

Do I need to accept SHIP if I have MediCal?

Do I qualify for CalFresh?

How do I get an internship on campus? 

I am a DACA recipient, what should I put on a job application?

Should I disclose to a potential employer that I would like to be sponsored?

Can I work on campus as an undocumented student? 

What do I need to consider as I look for off-campus housing?
Immigration legal services 
Our legal services program offers in-depth immigration consultation, legal advice, and representation for UC San Diego undergraduate, graduate, and Extension undocumented students and their immediate family (exclusions apply).

Our immigration attorney is available for one-on-one consultations with students either in person or over the phone. The most common services include

DACA renewals

, Adjustment of Status, and Naturalization.

Students with DACA are highly encouraged by our immigration attorney to begin the renewal process now. 
Appointments with our immigration attorney are only available through Zoom. This change was made considering that many forms can be signed, scanned, and shared electronically. In some cases, an in-person appointment may be required, but that will be determined by our attorney and he will inform the client in advance. Book your Zoom appointment for Spring Quarter HERE.


Many of the students who access these services are Lawful Permanent Residents and U.S. citizens in need of services for themselves or an immediate family member. 

Once per quarter we hold presentations that cover immigration topics of relevance to students, such as updates on legislation changes.

Undocumented students interested in doing any traveling in the state should make an appointment with our attorney to assess their travel plans.
PACE Fellowship
What: The Personal and Career Experience (PACE) Fellowship programs provide undocumented students (AB540/CA Dream Act) a chance to pursue a experiential learning experience, receive mentorship and financial support, and to foster academic and personal development.
Who: Students applying must (1) be AB540 classified and (2) have a CA Dream Act application on file.
When: Applications are now CLOSED for PACE and PACE Lite in Fall Quarter 2021. Winter Quarter PACE Lite applications will reopen soon.
How: Use this link to apply and learn more about the requirements of PACE versus PACE Lite.
Other Programs